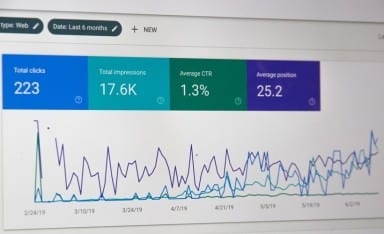 What is SEO?
SEO stands for Search Engine Optimization. In today's world, there are uncountable websites on the internet regarding a single topic. To maintain your relevance among all of them, it is not only important that you publish interesting and reliable content but it is also equally essential that your website is search-engine-optimized. SEO refers to the development and polishing of features of the website that makes it appear at the top when something related to it is searched on the search engine.
If you think you are capable enough of managing the SEO of your website single-handedly, you should do it. However, it is recommended that you consult a reliable SEO digital marketing agency that has skilled and experienced professionals on board there to guide you in a better way.
In the remaining article, we shall look into 5 powerful tips that can help you redesign your website and make it effectively search engine optimized.
1. Internal Site Linking 
Internal site linking is a very crucial aspect of search engine optimization. Internal links refer to the links of the different pages of the same website. In any of your content, you can link pages of your website so that your readers are easily able to navigate across your entire website and are also able to find the content they require without losing much of their time. It wonderfully boosts your SEO and helps you elevate your website's ranking. It's also helpful for website viewers. It allows them to click-through to pages on your website which they may have never stubbled upon. 
2. Keywords 
Another extremely important feature of an incredible SEO for your website is the use of appropriate keywords. Before publishing any content, you must carry out extensive research about the keywords that people generally use to search for specific content. For instance, if you are publishing content about spring fashion, you must list down the keywords people have used to search for stuff regarding spring fashion. Then use those keywords naturally in your articles so that whenever those keywords are searched, your content and its link appear on the top.
3. Meta Descriptions 
A Meta description is the piece of information that appears in the search engine results beneath the link of your website. It includes a variety of tags such as <title> and is effective if it is precise. It is also important that this small piece of information is interesting and engaging so that by reading it, the reader instantly gets intrigued to read the next part of it. This will then further help you boost the SEO of your website.
4. Blog Section 
| | |
| --- | --- |
| | At times there are certain topics that are highly trending among the public but you as a website are unable to take part in it or write about it because your website is highly specific to a certain niche. The best solution to this is incorporating a blog section in your website that is diverse enough to inculcate all the topics of discussion in it. Then, whenever you find a trending topic, make sure to write about it in your blog so that your website is also able to take an advantage of the situation. The greater the number of clicks on the links of your websites, the better the SEO. |
5. Uniqueness of Each Page 
The ranking on search engines like Google heavily depends upon the content of your website. The algorithm of these search engines is always seeking something that is not already present on the internet. This calls for the uniqueness of each page. The content of your site shouldn't just be unique from other websites but each page of your website should be distinct if you intend to gain higher rankings on the search engine. Duplicate content even if it is unique from other websites but is already present on some other page of the same website causes a reduction in search engine rankings which needs to be avoided for effective search engine optimization.
Conclusively, it is not a difficult task to maintain good search engine optimization for your website. If you consider the above-mentioned 5 tips on priority, you will certainly see visible differences. You can contact Tampa Web Designer to help you with these 5 aspects. They have amazing individuals on board that are fully aware of the dos and don'ts for SEO and will make things work magic for your website.
Contact us today for more information on how SEO can help your business.
April 26, 2021