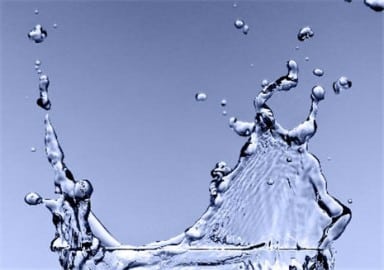 Things have changed for the better ever since Google decided to add rich snippets on search results. With a few lines of code, you can now join Google's crusade to make search results more relevant, incredibly useful, and box in as much information (and even a degree of interactivity) into search listings.
Contrary to what you might read online, rich snippets are easy to implement and when you do, you can showcase a lot of information and some interactivity through your search results.  Rich snippets can boost your conversions if you use them the right way.
For ecommerce sites, it could mean a whole lot of bang for the search buck. Product images, product description, pricing information, a quick comparison, and even a few reviews – all with a single listing view.
Within the same listing, you can also include shipping information, inventory availability, and more.
Rich snippets are structure data (usually meta) that lets you display a lot more information on a search result than you'd normally do. By default, Google supports rich snippets for music albums, businesses, authors, restaurants, recipes, products, product reviews, events, software, and others.
While rich snippets by themselves don't boost your search rankings, they are a visual treat and an informational treasure trove for people who search for you.  Selena Narayanasamy has a beautiful visual guide that explains how rich snippets work.
Get your basics right
It goes without saying that you'd need to work on "What happens after the click?" as visitors arrive on your website. Get your UX/UI right, use white space, resort to awesome product photography, and make good use of well-written copy that addresses the customer directly.
Test your product pages, home page layouts, copy, and individual design elements against incoming traffic. Not doing A/B testing is like throwing barrels of money out for nothing.
Create Urgency: Use Copy & Availability notices
Urgency boosts conversion rates. It's just how the human mind works. The worst thing that could happen when you communicate this urgency is at least a click (after that, you'd depend on the strength of post-click marketing).
Schema.org has a very specific code called Limited Availability JSON – LD that helps you indicate limited availability of a product. Add some powerful copy to this and you'd then see your click-through rates and conversion rates soaring.
In addition, you can also display a price range instead of a single price (just so you let the customer think that she has options here, and because customers like choices).
Allow search engines to display a price range block so that your customers clearly the pricing range of your products and can make their minds up, even before they land on your product pages.
Allow Search from Within Search
Google recently launched Sitelinks Search box which allows you to add a small search box from within the search results. Imagine looking at a set of products as search listings and allowing customers to search for something even more relevant against something that came up which is closely relevant to their search already.
That's powerful, interactive, and gives something for your customers to play with (and it also works on mobile devices).
If you were using branded keywords or if you have a large online store, the little site links search box extension is a perfect little window for your customers to explore.
Promise and take the risk away
We all know how scared we all are just before we want to whip out that wallet and spend some cash. We need reassurance. We want the best deal. We don't like to be taken for a ride. We need promises that brands and retailers can keep. After we buy, we want to be taken care of.
Ecommerce or not, these are golden nuggets for businesses to follow. Rich snippets can now make that a wee better for you to implement so you can take these fears out of your collective customers' hearts. Use the WarrantyPromise range of rich snippets and bring an element of trust into the search listing itself. You can include Scope of Warranty and Duration of Warranty to help ease customers into the funnel and to help them make purchases without a nagging worry.
Enough said.
Say it with Video
Video does a better job at story telling, presenting products, and it helps to give a tour of your offerings easily. Instead of depending Youtube videos to show up randomly, you can make it happen yourself with video thumbnails. If you manage to make these video thumbnails to show up on search , you really standout with snippet-powered search listings.
But it's not that using videos as rich snippets always guarantees results. Esther Chung of Conductor.com has a few points to let you know what doesn't work well (backed by data) with rich snippets for videos.
Together with Google Shopping Ads, images, videos, rich snippets, great navigational structure, product descriptions that work hard, product availability information, warranties, offers, and reviews, Google now makes for a very compelling reason to have your ecommerce store show up on search.
While your customers perceive the search listings as more interesting, resourceful, information rich, and engaging, your conversions are likely to go up sky high.
If you find it hard to wrap your head around Rich Snippets, testing rich snippets, applying tags, and more, Google has a free tool – the Structured Data Markup Helper — to help you get started. You can also access schema.org, and your Google Web Search Console to work on rich snippets.
Are you using rich snippets for your ecommerce store?
October 17, 2016