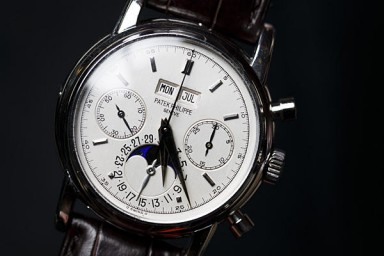 Let's face it our collective attention spans can be measured by the heart-beat of a humming bird. We are a society on the move and we are bombarded from every direction by stimulus of all kinds. The web is no exception. There are literally millions of results available on any kind of subject and the window to seize a visitor's attention is less than 9 seconds. Think about it. If you owned a store in your downtown and only had 9 seconds with each person that walked in the door you may not sell anything. It takes nine seconds to get past the door. That is what we must deal with as web designers/ developers. That fact is that most of us are doing a poor job. If our websites are not converting the way we had hoped we need to look at ourselves in an objective way. Websites are in existence to make a sale of some kind and if yours is not then there are ways to approach this challenge.
First thing you need to do is Identify the problem. This starts with clearly defining what your goals are. If you have a newsletter you want people to sign up for that gives daily deals, thereby drawing foot traffic to your chain of cafes than that is your aim. It is fully probable that your website is serving multiple purposes. If that is the case you need to consider a clear conclusion for each one of your websites purposes. Once your goals are laid out you can find the leaks in the ship. Why are people not signing up for your newsletter?
The next step is to go through a process of testing. This step can be long, involved, and complicated but can be broken down into three key ideas: You, Analytics, Usability. Of course, the first person to start with is you. We all tend to fall in love with our websites and don't want to believe they are anything but perfect. Now is the time to be extremely self-critical. Really look at your site from a user's perspective. Instead of going through the site with a sense of accomplishment, try to 'use' the site to reach one of your goals.
Analytics are an extremely helpful testing tool. There is a wealth of knowledge that can be gathered about your site. Are people leaving your site unusually quickly? If they are coming to your site directly from Google with a specific search term, but are leaving right away than you are definitely doing something wrong.
Testing must also be done independently of you! Feedback from usability testing will surprise you. The one thing you may discover is that people are not even aware that you are offering something.
The next thing to do is learn from your results. Now that you have a wealth of information you need to analyze it for chinks in the armor. Every website is unique and every conversion goal is different. Through testing and analytics you can determine what changes need to be made in order to make your website a conversion machine. Do not take any bit of information for granted. You may learn that you seriously need to over haul your website which is a huge undertaking. But look at is this way. Every customer that walks in your 'virtual' door then quickly walks out is money lost.
Time is precious on the web. We only have split seconds to make an impression and often times its wasted. Take a hard look at yourself. Is your website not converting the way you had hoped? What can you do about it? Fortunately there is much that can be done.
Ryan Shuhart
Sr. Web Developer, Tranquilblue
September 23, 2013