Investopedia defines "Principle-Agent problem" as a conflict of interest that arises when a principal hires an agent to perform specific tasks that are in the interest of the principal. It might not, however, be in the interest of the agent.
Why are we talking about the principal-agent problem here, you ask?
Ecommerce stores have a similar problem with the ever-changing consumer behavior which is fast turning into "shrewd, intelligent, and discerning".
Your store wants to sell, but the customer doesn't like to be pushed. You want sales, customers want the best their money can buy. You want it now, but customers want to take their time.
You can't just go "buy me, buy me" with your product copy on ecommerce sites. Neither can you leave the product pages blank or use insipid copy, which is even worse. The art of copywriting has never been so important as now.
Even Before you write copy: How does your ecommerce store look?

Most ecommerce sites suck at almost everything needed to make a sale happen online. White against black backgrounds, big walls of text, and copy which makes it to the hall of fame for the worst ecommerce stores in the world as Jo Throup of Branded3 points out.
You aren't in the 1990s when websites were a novelty and anything you put on the website would do. It's 2016 and it's a shame if a website isn't good to look at, to say the least.
Pay attention to UX/UI, page load speed, how the elements on the ecommerce store are aligned, the graphics, images, and the typography used. With the technology that exists today, there's no excuse for a bad looking website.
Don't even think of launching an ecommerce store if it doesn't pass grandma's "look's good" test.
Forget the need to be proper. Focus on brevity and personalization
Take a quick look at Airbnb.com and you'll see how brief the copy is. Nothing goes beyond a paragraph and the copy just gets the job done.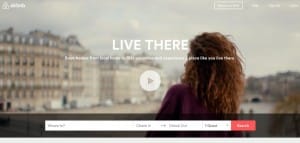 Many ecommerce store owners are erstwhile employees who worked at at other, larger companies. Given the drill followed at many corporations worldwide, there's a tendency to sound "proper", or "corporate", or "we are too big to bother what you like to read. So, don't waste our time, and just buy or talk to our sales team".
That attitude is out. Customers don't like to be talked down to. Sound pleasant, be brief, and keep your copy focused.
Personality is Desperately Needed
Your customers are humans, and human beings need to relate to your copy to make sales happen. Most product descriptions are just technical descriptions of products, and they sound like this:
"Check out the latest key features our Vu 127 CM (50) Full HD television. It comes with an LED display, 1920 x 1080 HD display with 2 x HDMI ports, 1 USB port, and a refresh rate of 60"
We love television, and we didn't a single convincing thing to relate to in that product description.
If the copy was like this:
"Nothing is worth watching on miniature screens. Get the movie experience in a gigantic full HD display. Upload as many movies and television programs as you like, connect your Netflix account, and even connect to the Internet if you have to. Watching Television doesn't have to be a solo thing; give your entire family to get on the couch now"
You are getting somewhere.
Talk to Me, Please
Customers need your copy to tug at their hearts. Good copy invokes emotions, makes them nod their heads in unison, and maybe even pushes them to reach out for their wallets.
Product descriptions that are vague, or "run of the mill variety" start to sound off into the distance and don't connect with audiences.
Your customers are on your site right now for checking your product out, and your copy waste no time in doing its job. Graham Charlton curates what some influencers have to say about writing good product copy, and a few tips stand out:
Keep product copy brief or long (depending on the product you sell). Test everything before you decide.
Reflect the tone of voice that your brand adopts (and that better not be "corporate")
Position your product well using your copy. Your customers should know the answer to this question immediately: "Why this over that?"
You can't get away with "standard copy" anywhere.
Speak to visitors in a language they understand. For that, you'd need to understand demographics, gender, age, and more.
Charm and Playfulness: Use with care, but use it well
You are doing business with an ecommerce store and none of that would mean you have to be somber, serious, or dull. Throw in a bit of sarcasm, fun, humor, and playfulness and your copy goes a long way to help you with branding, but also helps build a "cult" of sorts. Woot.com is particularly good at this.
Not a single element, copy, or page is devoid of playfulness when you get to Woot.com.
Actual Product Description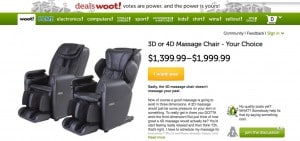 Product display carousel

About Page (Mumbo Jumbo)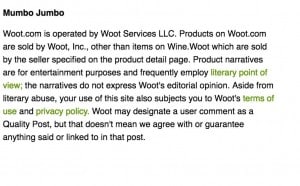 Feels good just reading Woot's copy. Makes you feel like the entire team sits right across the table at a jolly good bar and has this casual conversation about what they have on store. Keep enjoying and buy something if you'd like to.
Winning copy works like that. Now, your actual products and the business/industry you are in would demand that copy be written in another style, of course.
You can't be writing something like "Before you die, get 30% off on your first premium for XYZ Life Insurance Policy"
The points we made are sure to make profits jump out of words, for sure.
How do your ecommerce product descriptions read like?
November 3, 2016