Team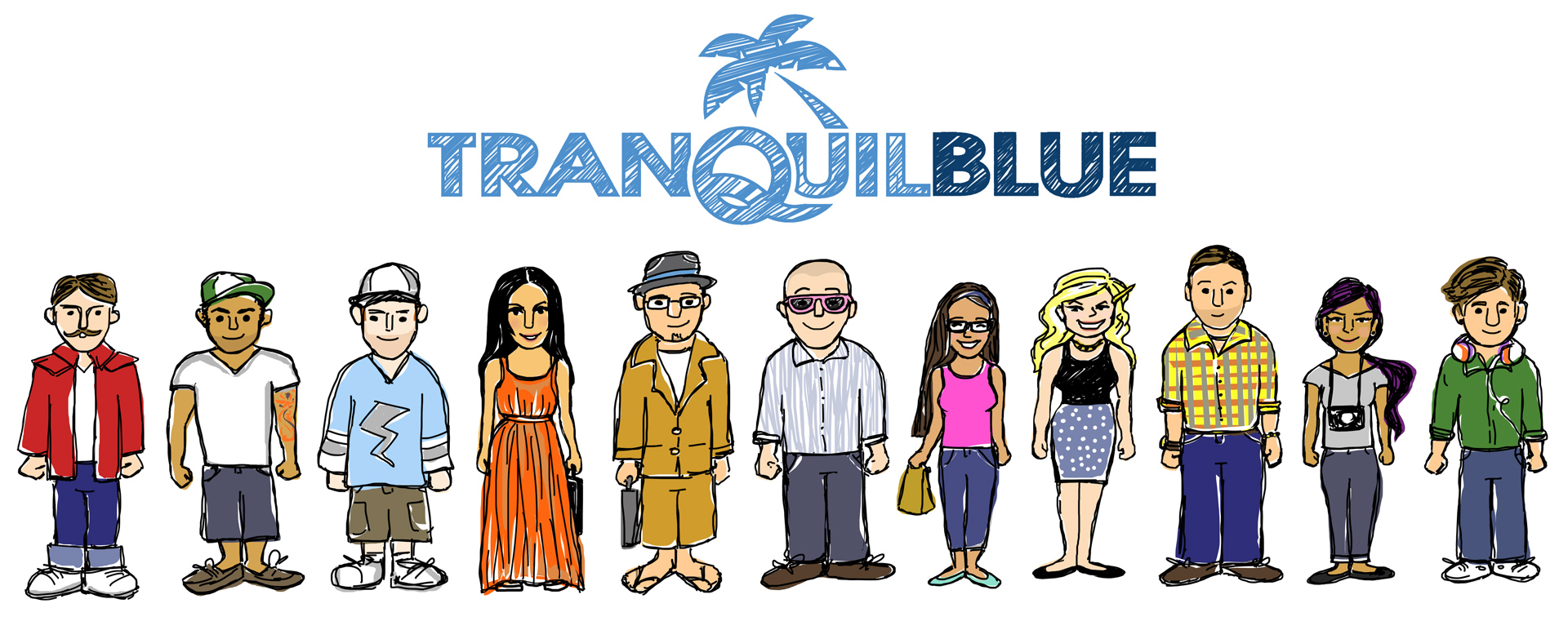 John Siebert
President / CEO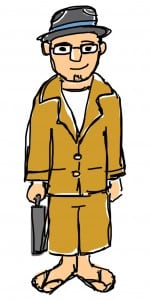 A New York native, John Siebert attended New York University.  His seasoned background as a graphic designer, web developer and entrepreneur began when he was only a teenager. Infinite Media Corp., an advertising design firm started by John at the age of 19 grew to a successful company with net revenue totaling 1.2 million.  During this time, the company was also featured on the cover of Long Island Business News, creating great exposure for the growing company.
After moving to Tampa in 2005, John re-branded the company and expanded its search engine optimization, web hosting and internet marketing foundation into a premier web design company, Tranquil Blue.  During this time, John pursued other enterprises and built strategic alliances with other organizations.  He also started companies such as Bam Products, Corp. owning and managing sites like Frattoys.com, IronTap.com and SuperMagneticToys.com.

Currently, the successful development of the company's offerings coupled with long list of loyal clientele has nearly doubled business for Tranquil Blue and has led Siebert and his team to its new downtown headquarters located in the heart of Tampa, FL.

"I realized at a young age that innovative practices are key to a company's success. Positioning the company to grow its web, graphic design and SEO capabilities is only the tip of the iceberg. Our clients' needs are ever changing in a marketplace with evolving platforms so we continue to find new ways to meet and exceed our client's expectations."
---
Ryan Shuhart
Vice President/ COO
Ryan burst on the scene in the early 2000's as a talented graphic designer. His background includes a Degree in Digital Media and experience working as Web Designer on a freelance basis as well as for local interactive design companies.  Ryan's client list included Villiam Artist Management, the company that manages the platinum selling artist Flogging Molly.
Through the company's recent expansion in areas of online retail, wholesale distribution, SEO, online and social media marketing, Ryan has held the strategic role of management for the company's internal and external operations, he also serves as a client-relations wingman, working alongside the CEO to provide sales support as well as superior customer service to Tranquil Blue clients.

"I spend most of my waking moments thinking, strategizing, and stressing over every detail of Tranquil Blue. We are constantly rolling out new offerings in mobile, e-commerce, and social media. It's also an important piece of the puzzle to create a positive brand experience through our various design options.  I like going home at the end of the day knowing that I helped grow the business of one our clients through building them an efficient web site that's optimized for mobile and is seeing ROI out of that"
---
Kevin Hess
Sr. Search Marketing Analyst
A Tampa native, Kevin graduated from the University of South Florida with a BA in Advertising. With work experience in wireless communications, banking, copywriting, commercial art and graphic design, he brings a wide range of skills to the table. He broke into the SEO industry with S&S and quickly became their senior link development strategist. During his tenure there he oversaw link development for numerous enterprise level companies and was a contributing writer for Search Engine Journal. A true guru in the SEO industry, Kevin is a valuable addition to the Tranquil Blue team.

"SEO, link building and content creation is what I focus on mostly with the company. I am also able to contribute new ideas to our clients about how to increase performance through Search and help increase the online presence of our clients while also dabbling a little in the design concepts for branding."
---
Haley Radziewicz
Web Developer/Project Manager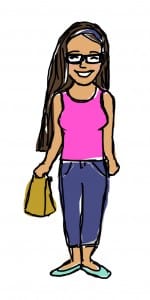 Before graduating from the University of Tampa in 2011 with a BA in Communications and a Minor in New Media Production, Haley was looking to advance her career through local internships. By searching through her college's career database, Tranquil Blue popped up on her screen and she interviewed the following week.
With a background in CSS, HTML, Javascript, and PHP Haley works hard to implement content, build sites on CMS platforms and manage internal and external projects, post site launch maintenance for Tranquil Blue.

"Using my background in web development, I help create an online experience for our clients while also maintaining and updating those experiences on the back end. It's easy work since I already love it and have been doing it for a long time."
---
Hilda Casso-Lopez
Finance Manager / Office Mom

For nearly a decade Hilda has been an integral part of finance and HR at Tranquil Blue. With a Masters Degree in finance she steers our ship fiscally towards greatness.

"At Tranquil Blue, "family" means all hands on deck to ensure our not only our customers, but our staff are more than satisfied."
---
Jared Dotoli
Account Executive/Senior Project Manager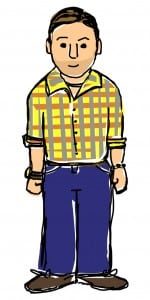 Before joining Tranquil Blue, Jared was busy earning his BS in Sports Medicine from the University of Tampa.  With an organic combination of work history under his belt, Jared now contributes his talents to bringing in new business, lead generation and e-commerce at Tranquil Blue.

"Playing an active role in the ever changing digital advertising space keeps you on your toes and forces you to want to learn what the next big thing is and how you can be the best at it.  As Senior Project Manager, I look at every angle and make decisions about what would work best for our clients now and down the road."
---
Vanessa Kerrutt
Brand Manager/Social Media Coordinator
While earning her BA in Telecommunications Production from the University of South Tampa, Vanessa pursued internships at companies like, HSN, CW44 and TV32. Before joining Tranquil Blue, Vanessa spent several years with Vector Marketing as a Receptionist Manager and at Aperiprise Financial as a Front Desk Manager.
Vanessa currently manages the company's social media initiatives, customer service and e-commerce site maintenance. In addition, Vanessa also actively contributes to the creative department with her professional photography skills.

"Social Media is a huge part of the industry. Being able to help our brands and marketers through the creativity of social media is really rewarding. The e-commerce side of things is a whole different level. I'm able to provide our clients with scalable solutions for all of their company's needs."
---
Anna Wilson
Creative Director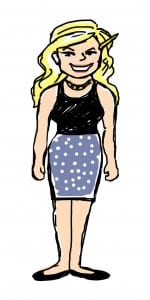 After receiving her B.F.A in Illustration from Savannah College of Art and Design (SCAD), Anna returned to her hometown, New Orleans, Louisiana to her budding career in freelance illustration and design. She serviced a variety of clientele in many industries including illustrations for major publications. In search of sandier beaches she moved to Tampa, Florida to pursue her career as a graphic designer and illustrator. Seeking out the agency known for the best design in the area, she immediately discovered Tranquil Blue.  She joined the team as a Web Designer, Graphic Designer and Illustrator. With a strong background in art and design, Anna moved quickly to the status of Creative Director. She continues to provide superior design sensibilities and original solutions to creative problem solving for clients.

"It's extremely fulfilling as an artist and designer to be able to channel my creativity and my love of great design towards producing the most contemporary types of work out there. In the ever-changing world of modern design, I'm able to find balance."
---
Kristian D'An
Marketing and Social Media Coordinator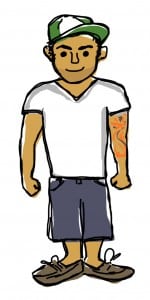 The fresh meat of Tranquil Blue came to the company after studying Business Marketing and Entrepreneurship at the University of South Florida and starting his own photography business, uKaptured. After realizing the value behind promotional photography, Kristian began networking with friends and industry professionals and eventually came to find Tranquil Blue.
As Marketing and Social Media Coordinator, Kristian currently manages link development, blog content and well as SEO.

"Contributing marketing ideas for our company as well as our clients gives me the opportunity to have a voice in the company. Holding onto those kinds of reigns motivates and inspires me to develop forward-thinking ideas that continue to move the company into new directions."
---
Daniel Smith
Web Developer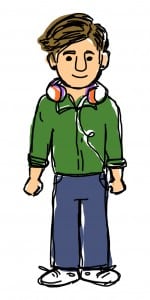 In addition to receiving an AS in Computer Science, Daniel is also a self-taught digital designer.  Upon joining the team, Daniel initially provided support on multiple design aspects and creative development.  He currently manages internal and external web site maintenance as well as campaign creative development.

"I have taught myself how to be a creative designer so helping the team on design projects comes naturally and I'm able to participate in the marketing and branding process." 
---
Tony Caporusso
Designer
As a self-taught freehand illustrator and graphic designer, Tony has been the head of creative development for Tranquil Blue since its inception.  Before joining the company, Tony worked as an art director and a senior designer.  Tony uses those design capabilities to develop new and interesting interfaces for clients.
"My design background allows me to come up with unique and creative ways to promote our client's websites, landing pages or whatever their digital needs are.  Creating digital art that helps increase sales for our clients is a really rewarding job"