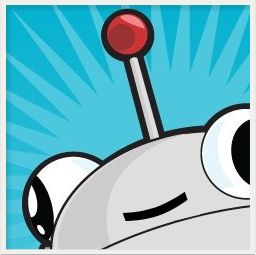 The SEO Toolbar from SEOmoz gives you quick access to many on-page SEO factors, a SERP overlay, Domain & Page Authority, surf like a search engine, nofollow toggle and many more features.
The Link Data overlay displays tons of inbound link information including number of linking domains.
– New metrics – Page Authority and Domain Authority.
– An analyze Page overlay, exposing metrics and page elements.
– A new SERP overlay with detailed link metrics.
– Easily disable JavaScript and set your user agent.
– Simple highlighting of nofollowed links.
– Quick access to powerful tools.
Quick Access to Linkscape Metrics
– Page Authority and Domain Authority.
– mozRank™ (mR) and mozTrust™ (mT) for every URL that you visit.
– Domain mozRank™ (DmR) and Domain mozTrust™ (DmT) too!
– The number of URLs and domains linking to the page.
Learn more about Linkscape metrics
SEO-Friendly Features
– Page Elements tab displays on-page SEO factors including title tag, meta description, and header tags, and will even highlight duplicate tag usage.
– Page Attributes tab shows everything from meta robots and rel="canonical" usage, to page load time, on–page link information and http status codes.
– Our SERP Overlay lets you evaluate the link profiles of all of the pages in a search engine result page.
– "Analyze Page" overlay, exposing tons of great SEO metrics.
– Link Data tab displays tons of link metrics for the page & domain. PRO members get expanded link data information!
– Simple highlighting of no–followed links.
– Settings allows you to set your user agent, disable JavaScript, or turn off images.
Quick Access to SEOmoz Tools and Resources
– Quickly and painlessly access SEOmoz tools such as Trifecta, Keyword Difficulty, Linkscape, and even Open Site Explorer.
– Make use of other 3rd–party tools to check other useful page and domain information.
– Easy access to PRO–member features, such as Q&A, videos and PRO tips.
September 14, 2011