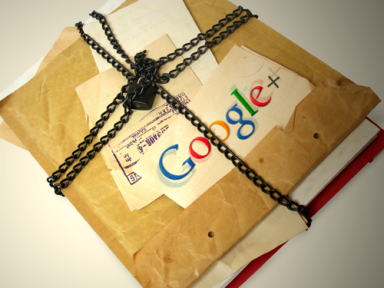 Following the surge of popularity that social media has been getting for the last few years, Google launched Google+ — Google's own social media network – on June 28th, 2011. When it launched, the social networks importance with regards to affecting search results wasn't that obvious (although it would not be surprising even if it was blatantly revealed then).
According to an Infographic from IdentyMe[1], Google did spend a lot of money on building Google+, and that much is obvious. It took $585 million and a working strength of 500 employees to keep Google+ running.
Google's Official blog[2] claims that more than 170 million people now use Google+. More recently, Google launched Events, Communities, while Google+ hangouts was just growing wings to cater to an increasingly eager user base.
Google+ Started as a Social Network; evolved into Social Search
So, it's official. Your business presence on Google+ affects your find on search results for terms your business relates to. Google+ certainly started as a social network, much like Facebook, Pinterest, and Twitter. Yet, it's now evolving into a social network with an increasing degree of eminence as far as content discovery, credibility, and trust is concerned relating to search.
The +1 button, apparently, is more powerful than it appears to be. If you go by a pure SEO perspective, it certainly beats every other social media button out there (simply because of its affiliation and because it's got Google all over it).
By evolving into social search (driven by Google+), Google's intention is simple: for every search query, any random result won't do. The dynamics of social media is now sewn into search results as well. When you search using Google now, you'll not only see the usual results but also the results recommended or annotated by your network you amassed on Google+.
While the number of shares on your +1 button or the strength of your network isn't the only criteria for Google to display search results, it's certainly a factor that Google considers to display your web properties in search results.
If you have plenty of followers on Google+ then, you are clearly an influencer. Every time anyone in your network looks for answers on Google, your recommendations and annotations show up – complete with faces, names, and the total number of your followers who seem to +1 the same page. It's assumed that if you have popular content or content that's sure to grab some interest, the social strength of your content grows getting you more traffic and engagement.
Google's Search Plus Your World: The Surprise Springs From The Box
In 2012, Google played its trump card: it released an update through which Google+ gets plugged into Google's overall search ecosystem. Now, users can browse search results as usual on the web and also on their own Google+ account's network (Social Graph). Mashable.com[3] calls it "Google's Master Plan", and rightfully so.
With this move, Google+ neatly blends in the overall search inventory when Google displays results. As a Google user, you'll find that some of the search results will be "annotated" by some of your friends, followers, influencers, and others from your Google+ circles. You'll, however, also find that you'll see other search matches annotated by people who aren't in your network or circles yet.
Google+ network grows as search results show up and Google's search results are influenced by Google+'s growth. Call it genius, a play, or a strategy but Google is making a statement.
What About Other social media profiles? The Signals?
For a while, Search experts did suggest the importance of social media on the SEM side of the court. Everyone predicted that social mentions and social activity would lead to "social signals" and these signals would affect search listings.
Yes, social media mentions and social activity do affect search listings. Everyone, however, forgot that Facebook and Twitter stand no chance with Google+ vying for the rights to display "Google+ Signals".
Other social media networks do hold their ground as far as engagement, social sharing, and popularity are concerned. For search results and SEO, Google reigns. As long as Google dominates the search scene, Google+ is the only one social media network you should think of tapping into.
Jay Love, in a thoughtful post on inc.com[4], confirms the big strategy Google is playing out, just like Microsoft and Apple did with their products and eco-systems.
The 800-pound Gorilla that Google is, it's a strategy that could firmly plug Google+ into the search scene for a long time to come.
Search today certainly has Google+ written all over it. Are you leveraging it as yet?
January 7, 2013