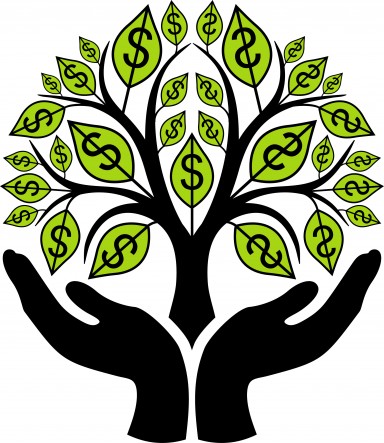 If you are a business owner wondering whether a website is an expense or an investment, then you need to dig into data to get the answers.
A recent survey shows that only 55% small businesses have a website. But the excruciating need to have one is increasingly evident to all.
One of the biggest reasons why small business owners refrain from investing in a website is money. Cash flow difficulties prevent entrepreneurs from committing to building and developing a website.
To create the best and the most suitable website for your business it takes not money, but other inputs and spare your time to work along with the web designer to determine what is the ideal look for the website, develop onsite content, determine the purpose of each page and decide on website maintenance.
And do entrepreneurs busy trying to keep the lights on really have time for all this? Can they afford an unnecessary expense at this critical stage?
Or is a business website a wise investment?
Let's find out.
A Business Website Gives You Credibility
In today's world a website is as basic as having a business card. If you ask for a person's business card and he mumbles something like not yet having one, what exactly would be your opinion about him (or her)?
Would you find his business credible? Would you believe that he is a professional with good business ethics?
This is the very same reaction people have to a business that does not have a website of its own.
You appear stable, solid, dependable, trustworthy and qualified when you have a well-made and informative website.
It Brings down Your Advertising Costs
If you own a home-based baking business in a high-potential locality or neighborhood, then it is very important that you remain on top of everyone's mind.
Ads in local magazines and on cable channels and radio are fine, but they do not come cheap. If you have a website your opportunities are endless.
Let's see how:
Blogs-
Regular blogging helps you get more traffic from sites like Yahoo, Google and Bing. If you offer interesting, fun and sharable content then you can very soon find yourself a place in the first page of Google search.
Guest blogging is also a great tool for small businesses to get more traffic and market themselves well online.
Social Media-
A well-built website with social share buttons will enable your visitors to share your link with friends and connections on social media sites. The more traction and backlinks you get, the better the organic SERPs.
But be careful and choose social networking sites where most of your customers and prospective customers are at. Also be active on sites where industry leaders relevant to your business engage most.
Facebook, Twitter and Google+ will help you build presence, and you need a quality website to introduce yourself to all these new connections who develop a liking for you.
Depending on the nature of your business, Pinterest and Instagram are powerful social media tools. If you are in a highly visual industry like photography or food, then post high-quality pictures to these sites to drive sales.
List Local-
Claim pages on Google and create up-to-date and complete profiles. A business listing on Google Places will help you appear on Google Maps and customers can also review you on Google +.
Bing and Yahoo local listings, Yelp and Yellow Pages also are places where you need to list your local business.
You need to ensure you have clear contact information like phone numbers, complete address, e-mail ids and business timings. If your café opens at 3 in the afternoon you need to specify that so that no customer sees a 'CLOSED' sign when she comes looking for you.
A link to your website will really help you pick up traffic, better search rankings and get publicity.
You Can Create a Search-Friendly Website
More than a billion searches are made every month on Google, and that is something that no fledgling business can afford to ignore.
You can ensure that your website pages have the right keywords that will help your prospective customers find you easily. For your bakeshop you can include keywords like 'cupcakes', 'desserts', 'brownie', 'pastries', weddings', 'birthday parties', 'events', 'catering', 'organic', 'customized', 'made-to-order', ' fresh' etc.
You can optimize your website for online searches and be found.
Conclusion
A website is the basic weapon you need to have in your marketing arsenal. Otherwise your battle is as good as lost even before you have made your first move.
March 24, 2015