A popular model to use when it comes to choosing a template for your WordPress site is the Woocommerce shopping cart.  The highly effective system creates an attention grabbing site that helps an owner to set-up a beautiful store.  Developing a marketplace that is professional and profitable is one of the many reasons for the extraordinary plug-in.  WordPress Woocommerce shopping cart development is an easy to use system that consumers will be able to navigate through.  Website owners can custom design their checkout pages to be effective in converting sales.  An example would be to have just one page that consumers can go to in order to pay for their product.  Having too many pages in the checkout process may turn buyers off and translate into a loss of sales.
WooCommerce's user friendly system integrates into WordPress perfectly.
 With the ease of Woocommerce it takes less work to create your store than it would with other software platforms.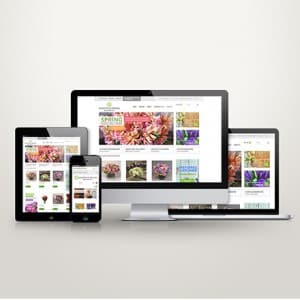 Build Beautiful Websites
Websites that use Woocommerce can be built in no time, which is an advantage when you are trying to expand your business.  Being able to refer affiliate links, sell physical or digital products, and provide downloads quickly all come in handy.  Other features of Woocommerce are its extensive reporting, inventory control, and the use of promotional setups such as coupons. Anything that is required to do business in the e-commerce system, Woocommerce has it.  Besides these features that already come with the downloadable system, Woocommerce has premium attributes as well.  Business owners can engage in even more quality plug-ins that are reliable through the software's extensions.  Methods like shipping and paying for products can all be customized under Woocommerce.
The Flexibility Release
The flexibility that is given among this WordPress development is convenient for the site owner and users.  Items can be adjusted for certain vendors such as eBay.  The presentation has a large impact on whether or not a consumer would want to purchase from your business.  The WordPress Woocommerce developer has designed the plug-ins to be highly customizable.  From variable items, to simple or downloadable items, consumers have the option of choice.  With the capability of a drop down menu and price filters, viewers can exactly get what they want.  Cutting down the search time for consumers is always a great way to maintain repeat business.  Among the best when it comes to assisting in managing a store is the Woocommerce system.
Contact us today to get your exceptional Woocommerce web design started!