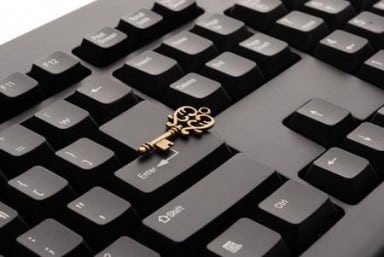 Successful ecommerce models have led to businesses raking in revenues well and over a million dollars within a few months of launch. Online stores have the potential to reach millions of customers and scaling up is not hard when you have flexible and robust online platforms at your disposal.
However, setting up a new business online is a not as easy as it appears. You need to map your target niche and define your audience. You also need to have very clear buyer personas and the exact profile of the market segment you want to reach out to.
Launching a new business in the already overcrowded online marketplace is a daunting task. However, if you approach it with a solid business plan, thorough research, a good product/service, interest in the market niche and passion for your job then you will not find it difficult to find those elusive early customers.
There are many things you need to consider before opening an online store. Here are a few tips that an entrepreneur has to keep in mind to ensure his or her e-commerce venture succeeds.
1. Have a Core Offering
It is important that you have a well-defined target market to whom you can easily and quickly explain what your product or service is all about. It should be easy to define what problem points your product attempts to solve or what opportunity your product presents to the customer to improve something about his workflow or lifestyle. This is the core identity of your product.
Snapchat sticks to its core experience where users can send photos and messages that disappear in a few seconds. Its add-ons and new features all help feed, improve and modify the core experience of sharing selfies and random moments in the users lives.  Defining a core image is extremely crucial and this is what Evernote realized the hard way.
Accurately define the personality of your product and reflect it in all your promotional activities and marketing material. You should also keep this in mind when designing your website and other online assets.
If you want to sell backpacks to students ensure that your website has a lively, youthful and colorful vibe. It needs to identify with the demographic that it caters to. A law firm cannot adopt the same design or style. It needs to project a professional, dependable, experienced and aggressive image and therefore the designing needs vary. An online gourmet catering service needs to reflect the delight and sumptuousness of its offerings on its website. This translates into a business website that is highly visual in nature.
So the first step towards designing a great website is to define what you do, understand what you stand for and decide on your target market segment.
2. Understand Your Industry
You need not necessarily have decades of experience in an industry to set up a business. Do your research and learn all that you can about the business niche. Know what the best-selling products in that niche are and how active online user community is. Visit forums and join discussions to know more about the industry.
You may feel that you have a great concept but you need to find out if a 'need' actually exists in the market. You must be positively sure that there are others like you who have experienced the same problem and found no useful solution. Once you are sure that a potential user base exists out there you can go ahead with your online business idea.
When you have a defined target segment you will also be able to execute a well-planned marketing strategy and combine it with targeted social media outreach.
3. Decide on the Essentials
If you want to run a profitable business, you must know about the various costs involved right down to the last dime. Are you going to make and sell the product or are you going to source it from a third-party manufacturer? Who are the best vendors out there who can give you good deals and will be willing to work with a new business? Is the product/components locally available and how is this going to affect your pricing? How big is the product and what will the shipping costs be? Can you afford to offer free shipping to customers?
Think through these questions and decide on the margin at which you will be able to sell. Will you generate enough profits to sustain and grow your business?
Google Shopping is a great tool to find out the best suppliers and resellers (potential competitors). Use directories like Worldwide Brands and Wholesale Central to know more about quality suppliers, wholesalers, manufacturers and vendors. Big manufacturers may require minimum orders and time-consuming application process. If possible, try to work with smaller suppliers who will accept small orders. When you have built a solid sales pipeline you can consider bigger manufacturers if required.
4. Choose the Right E-Commerce Platform
The right e-commerce platform will help you have a great looking site that is user-friendly, clean, robust and navigable.
Shopify, WooCommerce, Volusion, Magento and Bigcommerce are some of the popular e-commerce platforms available. They have flexible and scalable design, tons of features, beautiful themes and templates, SEO compliance, great shopping cart integration, ample payment gateways, good customer support and, reasonably priced plans and packages. WooCommerce can be set up on WordPress sites only whereas Shopify integrates with all CMS software solutions.
Shop around and start with a platform that you feel will be most apt for you. If you are not very tech savvy you can consult a professional team who will help you design a great online store with just the right amount of features. Experienced designers will also provide robust and customized shopping cart designs that can accommodate your unique business requirements.
Popular e-commerce platforms have dedicated marketplaces where you get any number of extensions or add-ons to cater to your evolving needs. These extensions or apps can provide increased functionality to your site by adding marketing, reporting and analytics, customer support and/or accounting features to your e-commerce portal.
Conclusion
Online entrepreneurs have scripted some of the biggest success stories of all time and have made millions, if not billions, in the matter of a few years. Do not be disheartened when your run into obstacles and do not expect overnight riches. Stable and solid businesses need time to be built and nurtured. Give it all that you have got and see where your efforts take you. For sure, it is going to be the journey of your lifetime.
(Image Courtesy: Pixabay)
January 7, 2016