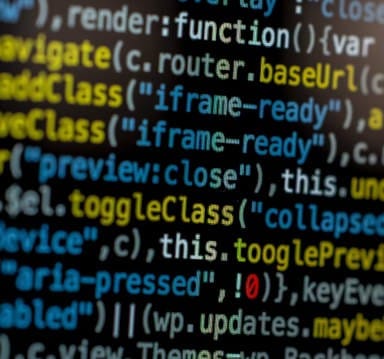 The Internet is not a very safe space. Any website from a small business site to an e-commerce giant is vulnerable to being attacked by cybercriminals. In fact, a recent study has found that the rates of hacking are increasing, with as much as a 32% increase in 2017. There's much to be understood about this type of cyber vandalism.
Why does a hacker hack web servers at all? The goal of the hacker is to earn money. The criminal does this by selling server content or renting server capacity to other hackers. Often, hackers do not target one website at a time, but thousands, to collect compromised data that will be valuable in the criminal marketplace.
Here are the 5 common reasons why your website was the target of a hacker:
Compromised Passwords and Log-ins- One of the most vulnerable spots for hacking are personal passwords. Common names, birthdays, or easy passwords that can be easily deduced are in danger of being hacked. The user should ensure that passwords are complicated and use two-factor authentication when available. Do not use the same password across multiple websites. Furthermore, when a personal computer is hacked, information for websites and logins is stolen. The hacker gets access to online resources with the owner's credentials.
Outdated Security Software- Any patches in the security software can leave the computer exposed to hackers. The owner must be vigilant about updating web server software, CMS, plugins, and other software. A good idea is set up automatic updates or, at least, a reminder to update security software manually to stay protected at all times.
Phishing and Other Scams- Attacks like phishing are more prevalent now. The scam tricks the user into volunteering financial information to a fake email or website. The user, especially the elderly, need to be aware of these attacks. A great rule of thumb is to never give our personal or financial information to anyone you don't know on the internet.
Bad Themes and Plugins- Plugins and themes should be updated, and ones that are no longer maintained by the developer should be removed. The hazard for hacking comes when free plugins or ones that come through an unfamiliar website are installed. For example, some hackers add malicious code to free plugins. The owner should exercise caution when installing and erasing plugin files.
Indirect Server Hacks- Sometimes hackers do not vandalize a website directly, rather they target a "shared server". A shared server is used to host everything from blogs to e-commerce for multiple websites using the same drives, CPUs, and memory. A shared server attack becomes catastrophic when multiple websites are compromised and user's data is indirectly accessed by the hackers.
The internet is an endless resource and constant in our lives. The flow of information is free however every internet user should be aware of the dangers of hacking. No website is safe from cyber vandalism, therefore the user should be educated on how to create strong passwords, update security software, avoid phishing emails and suspicious plugins, as well as the risks of shared servers. Most importantly, in an event of a hacking, the user should contact Tranquil Blue, the website design company, that knows how to keep your website secure and safe.
Skip a headache! Our managed hosting packages can be found at Web Reliable.
October 15, 2018