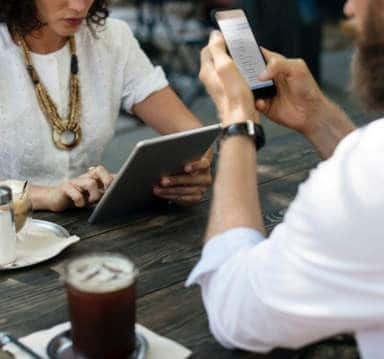 Every business owner wants the sales transaction on the website to be a seamless experience for the customer. As a small business grows, the need for an effective shopping cart software becomes apparent. A more powerful software allows the business to customize the look and feel of the shopping experience, the method of payment, and avoid gaudy design elements that come with the more basic software. The following shopping carts can be installed right away, some are simple "click and go" options for the online store, while others require coding knowledge to be set up. Regardless of which shopping cart software you choose for your business, the technology is robust and the products are dynamic.  
The first shopping cart software that is hot is in 2018 is the crowd favorite, Shopify. This platform is forthcoming about requiring no coding knowledge from the user. The easy set-up and use of the platform are a winning point for Shopify. It accepts all major credit card and provides quick check out options with Shopify Pay or Apple Pay. Shopify even offers options for payment gateways for vendors, it works with over 100 of major players when it comes to payment.
Shopify is affordable too, a basic subscription costs $29 dollars a month. The platform doesn't limit the number of products subscribers can upload. However, there are only two staff accounts per store. The basic subscription is a good start, although, "Advanced subscribers" benefit from more specialized features like gift cards.
If Shopify was user-friendly, Magento is the opposite on the spectrum. Magento goes far as disclosing to the customer on their website that coding skills are required to operate the platform. However, Magento is worth the extra effort. It is a FOS (Free & Open Source) software solution for comprehensive virtual shopping cart management. In fact, cutting-edge corporations like Nike, Cisco System, and Ford are Magento users. It is estimated that a quarter of the merchants use this impressive software.  The big benefit to Magento being an open source software is the unprecedented number of features that can be customized in your virtual storefront. The Magento user has the freedom of choice, whether to accept manual payment such as check or money orders or link the account to a major payment gateway such as PayPal or SagePay.
Another selling point is that Magento can be hosted on the organization's server eliminating the need for a shared server as a solution. The vendor is responsible for keeping his server secure and to protect the customer's data. Magento is a sophisticated software that is not for beginners, for a serious user the Magento training course is recommended. It is an opportunity on how to learn to maximize the Magento capabilities for your business.
A business that wants to do serious online sales needs a robust, virtual shopping cart solution. Because the shopping cart software continues to become more sophisticated, the vendor has many options when it comes to finding the perfect shopping cart for his business. An easy and effective option that is user-friendly is Shopify, a platform that has payment customization and an easy interface. A more advanced option is Magento, an open source software that has endless possibilities for the virtual storefront. An expert website design company will be able to consult you on a shopping cart that is best for your business' needs.
October 31, 2018