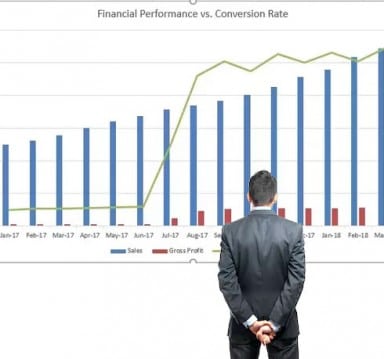 Too many times in the profession of web design people are quick to decide they know what the user 'wants' and providing a great user experience is the end of the discussion. It seems the majority of web designers have fooled themselves into thinking that the user actually wants an experience when they come to a website and business just happens accidentally. The fact is most web users today go to a site with a clear objective and your user roller coaster may be getting in their way.
Let's look at the facts. We as Web Designers build websites for clients. Our clients have websites built with the hopes of generating a return on their financial investment. The actually returns may differ from client to client but the end result is usually the same. It doesn't matter if we are building a portfolio website or a shopping cart we polish the user experience to direct people towards a single point. The user is the one responsible for the return of investment our clients are after. That is why we do what we do, not to provide the user with hours of entertainment distracting them from the goal.
Everyone knows the quickest way from point a to point b is a straight line. The best way to approach web design is to keep this in mind. Amusement Parks, for example are generally built in a giant circle. There are side roads and points interest that distract, but there are always signs and directions clearly pointing where to go next. Everyone that goes to a website has an objective and reaching that objective can give them the same thrill as being on a roller-coaster.
Don't get me wrong. The user experience is extremely important. It is what brings people back. And let me be clear that building an amazing user experience is the primary means of helping a website fulfill its business goals. In fact, my point is that user experience and the business experience should not be considered two separate entities. They are one and the same. If you are doing your job right the user will barely notice you did anything at all. They will be influenced without knowing they have been. They will leave your site happy and happy users are money in the bank.
In the end we are responsible for helping our clients fulfill their web goals. It is our responsibility to find a balance between the user experience and business experience. It is important to take a step back and think about the whole picture. We may not benefit financially or see the growth in business from a website after it has been built, but we do have a responsibility to our clients. The internet is already filled with so many meaningless websites and I for one feel compelled to build sites that are thoughtful and useful.
June 28, 2018