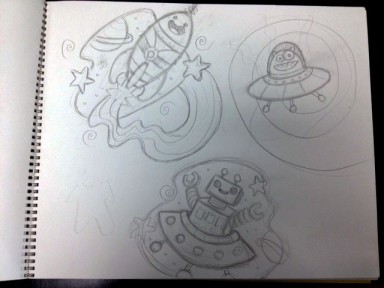 The Retro Baby site started to take its first steps with some simple pencil and paper sketches. Take a look into a designers thought process with these before and afters.
A Project like The Retro Baby is like giving your designer a free pass to Disney World. It's not everyday you have a website that lets your designers imagination run wild. Our team and client could not have more more thrilled to see the completed custom artwork that can be found in every nook and cranny of the site.
From paper to digital, the details were spot on. Look at what a little color can do to bring these professional pieces to life.
January 2, 2012