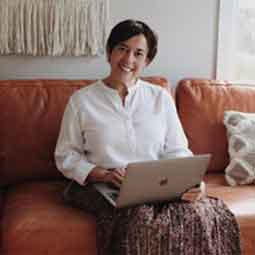 Your reluctance to hit the "start" button on your business idea might be costing you. After all,
business ownership can be highly lucrative and rewarding in other ways, too. If you've been
holding your breath while waiting for the perfect time to launch your company, consider these
seven facts – and moving forward ASAP.
1. Online is the Place to Be
Building a business will always take effort and skill. But today's reliance on the web means any
company that goes online gains an advantage. Whether your business has a physical location
or is based out of your living room, investing in internet marketing is a solid business strategy.
If you're new to the realm of online business marketing, seeking expert help is a must.
Partnering with Tranquil Blue Corp. can improve your digital content strategy so you can grow
your web traffic.
2. Skill-Building is Worth the Time
If you're not quite ready to make the leap to business ownership, skill-building is a worthwhile
steppingstone. Achieving your entrepreneurial dreams might involve a return to the classroom,
too.
Building your skills through an MBA program can offer a new perspective on business, strategy,
management, and leadership challenges. You can even take classes through an accredited
institution via the web. Not only is it convenient, you can learn all about what to bring to the table
when it comes to building a company.
3. Everyone's Doing It – and That's a Good Thing
People all over the globe are rejuvenating and reinventing their careers by taking an
entrepreneurial path. It might seem like so many new businesses are a detriment to your
startup's survival. But the fact is, a wealth of competition also means endless opportunities for
network building.
Seeking out other entrepreneurs and forming relationships is beneficial to your business. You
might find that collaborating with other small businesses can lead to bigger and better
successes down the road.
4. Now is the Best Time to Start
You may have been putting off your business ownership dreams for years already. But keep in
mind that 60 percent of small business owners are between 40 and 60 – so it's never too late.
Plus, current economic circumstances may help rather than hinder your goals.
You might be surprised to learn that there is a wide variety of funding options available right
now, but Nav suggests 44 different types of financing. You may also find that outfitting an office
or retail space is cheaper than ever. With so many business closures, used equipment is easy
to find, and low demand also means sales from retailers, which is great news for startups on a
budget.
5. Startup Capital is Easy to Find
If funds are one barrier to beginning your company, there's even more good news. Finding
startup capital is simpler than it used to be. Consider the availability of grants for small
businesses; some specialized programs address failing businesses, but others aim to help new
startups get their footing.
6. Low Overhead is a Boon for Business
Depending on your business model, you might have plans to open a brick-and-mortar operation.
But more commonly, would-be business owners are turning to online operations that reduce
customer and employee risk.
If you opt for an online-based business, low overhead is one of the most appealing aspects,
notes Chron. By skipping an office or retail space, you save money on rent and utilities. And by
hiring remote workers or even project-based freelancers, your personnel expenses are lower,
too.
7. Online Teams are More Effective Than Ever
Turning to remote work wasn't ideal for many big businesses during the recession. But for most,
it has earned positive results. Many organizations find that workers are more productive and
less stressed when working from home, confirms Fond.
That means your new brand could benefit from a highly effective yet remote team. And with a
wealth of web-based tools at your disposal, tackling every aspect of business management is
simpler than ever.
It makes sense that many entrepreneurs are waiting out the recession in the hopes of better
business outcomes later. But waiting even longer to start your business means wasting not just
time, but also your passion. After all, there's no time like the present to reinvent your career and
preserve your future.
If you're looking for effective ways to market your business, contact Tranquil Blue. Our services
include website and print design, SEO, web and app development, custom illustration, e-
commerce, and graphic design.
Photo via Unsplash
December 19, 2020