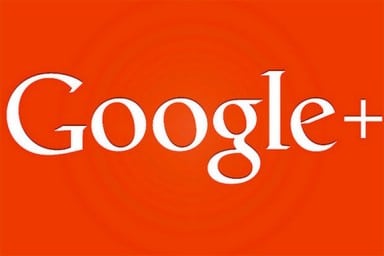 About the author: John Siebert is a 10+ year seasoned veteran in the world of internet marketing. Aside from owning a web developing company, he has given life to many successful shopping sites. Some may even consider him the premier Tampa Web Designer .
By this time, you have probably heard the buzz surrounding Google+ and the infamous Google+1. Introduced on April 1st, 2011, it had been dubbed the "Facebook killer". All this power, packed into a small +1 button or icon that can be found on web search results. Easy to maneuver, adding the button to your site is quite simple. Each click shows Google that you like that particular page or search listing. Essentially you're giving Google your "vote" for that particular web page.
With Google's business model revolving around providing results that searchers have "voted" to the top, each +1 or "like" is that much more important. Do you see the domino affect this has? It's fantastic and so simple. If that's not good enough there's eve more to benefit from. Each +1 is front page displayed on Google user's profile for all of their friends to see (which could be thousands). Recommendations from various reliable sources are some of the best types of advertising as you already know. The best part about Google+ is that, it's totally free. This is one of the best sources for networking without costing you any additional money. Simply use it to your advantage and stop paying out of the wazoo.
Another, completely fantastic thing about Google+, is that it is owned by Google. It instantly gets votes and ranks unlike Facebook "likes". Facebook and other social networks have to go through the process of being discovered by Google's search engine crawlers. Crawlers tirelessly search the web for quality and consistent content. Without being noticed by Google's crawlers, it's very hard to move up in the ranks. It also weighs these likes or "votes" based on the pages they are on. So a Facebook "like" or Digg.com's "digg" may not very much value at all, from Google. With Google+1's social network, your rating is passed directly to Google for processing. The feel of the Google+ platform is easy to maneuver around.  No matter the field or use, it gives a comfortable feel to all users. This is the difference between Google and other social networking sites like, Foursquare, Gowalla, Redit and Digg, which are pretty techy. It has some very clear advantages.
How to implement
Integrate Google's Plus 1 in Your Site it's extremely easy. Simply copy and paste one line of code into the any page. Google does the rest. Then, you will start to notice Google's webmaster tools, reporting for your current +1 status.
There are some potential pitfalls
Be aware of scammers and competition trying to steer you in the wrong direction. Today, there are already web sites selling Google +1s, these are not legit.  One site was reportedly selling 1000 +1s for $250; claiming they are all real users and would be delivered in one week. Sometimes, this does work and may give someone advantage over you until Google identifies them. Once identified, their significant minute of fame is then vanished.
Conclusion
Strike while the iron is hot and get your piece of the pie! Being one of the first, will give you an advantage. What are you waiting for; get in now and save yourself a game of catch up. No one likes to come in last place.
July 17, 2017