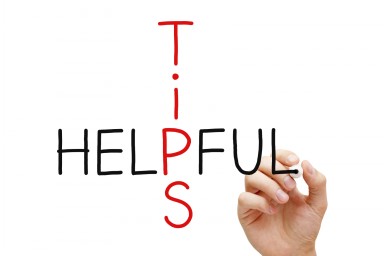 Without a doubt, creating a website is a daunting task for any person. The collection of time, thinking, creativity needed for your page to be perceived is an enormous task. If it were completed on your own or paid a website design company to do the same, the process of its creation requires tons of energy and commitment. Over time, web page designs remain redundant and out of fashion, which would not satisfy the viewer, nor the company. To stay attractive to the visitors, it is required to update and redesign your website. This would help immensely in increasing the conversion rate and subsequent revenues.
Easier said than done, redesigning is not impossible, it is neither a cakewalk, but if you are dreading over a reduced number of visitors, then this may be an option you would want to revisit. For a long-term relationship with clients, it is a priority to regularly update your website's interface and to make it more engaging. In effectively doing this, then you or the designer can begin with identifying factors which are not working well for your website. For example, features which are reducing the conversion rate and visitors' engagement. In order to implement the steps to steer visitors in the right direction, we are here to help with our Point-to-Point guide on why you should reconsider updating your website and what could place a dent on your website's face if it is not completed regularly.
Speed, reliability, and relevance in current times are important. No customer wants to waste his or her time while the website is taking more than three seconds to upload its content. To check the loading speed of your website, run speeds tests through tools that are available online and accessible through typing in Google's search engine: "Web Performance tools." If the results convey the loading time to delay more than three seconds, then it time to update and redesign.
Here are some questions that need to be asked on a daily basis for your website to succeed:
How is your Website's bounce rate?: Bouncing rate is the proportion of visitors who visit only a single page on your site throughout their entire browsing session. If the answer to this question is yes, then don't wait for a website to redesign or update a higher bounce rate, which suggests a decline in user experience. The webpage needs to have a connection, an interaction to engage your visitors to be more in-depth and excited to browse.
Is your website losing relevancy? Appeal?: If you do not have enough fresh content on your website, then it is inevitably causing to lose customers and visitors. To improve the overall quality, increase its exposure, and retain visitors, it may behoove you to update your website every week.
Is the On-page Search Engine Optimization lacking?: Performing On-page SEO compensates that your website is ranked on various search engines, such as Bing or Google. A unique title tag should accompany every page, which should describe its primary focus. These title tags restore in customizing how your website is being displayed on various search engines. Also, in your best interest to have distinctively crafted meta descriptions, formatted page URLs, some internal links, and optimized images.
Is there a problem with mobile compatibility?: In fast rate of technology exceeding our expectations,  cellular devices are a commodity you may want to keep in mind. While creating a website, it is easy to forget this opportunity and convert mobile visitors into customers. There must be an update on your site to get this done. The update should come with a responsive design, which automatically adjusts the layout to the device it is being displayed on.
How is the HTTPS security? It is on? Is it not on?: Security these days are significant to users as they do not want their personal information to lead elsewhere. Identity theft is one of the main concerns for most web browsers, especially is payments could be contracted. Hyper Text Transfer Protocol Secure (HTTPS) should be used to make users' security confirmed. If this has not been done yet, it should be updated.
Does it have Dead links?: Dead links take users to error pages and harm users networking experience. To check if you have any dead links, there are online tools called, "broken link checker tools," if your website has any dead links by entering the URL. Find them and update or remove them.
Do you have Navigational problems?: Navigation helps users find specific content, and if it fails then all your efforts are bound to go in vain. You should check and regularly update your site's navigational aspects.
Are there any Technical issues? Need to Troubleshoot?: When done in excess even troubleshooting can cause visitors stress. Why should they try troubleshooting again and again? You should instead address the issue and update the features that do not work.
Do you have Ineffective Call To Actions?: Always keep improving your CTA's after analyzing their effect and impact on your website's overall performance. Amplify changes to utilize the CTA's to their maximum capability. The place where they should be, the design they must have, and the space they occupy are some of the variables that should be thought over constantly.
How are your Brand needs?: What is the use of a website if it does not match your brand, your content? The logo, the font, color, formatting, every detail should be the cream of the crop according to your brand.
In conclusion, visitors have to distinguish from the outset about your business and to do so effectively redesigning or updating your webpage regularly is highly important, not only for you but for the users' experience as well.
April 12, 2019